Interlanguage links (a type of interwiki link) make it easy to link to matching content in other languages.
For example, you might want a link from "Iron Man" on the English Marvel Database to the French version of this content on the French Marvel Wiki: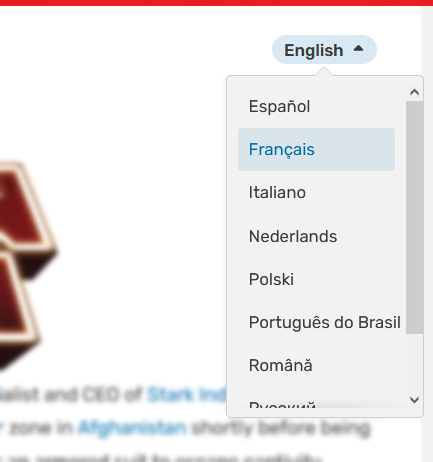 You can read about interlanguage links work on this help page.
To have them set up for your wiki, please visit this request page.